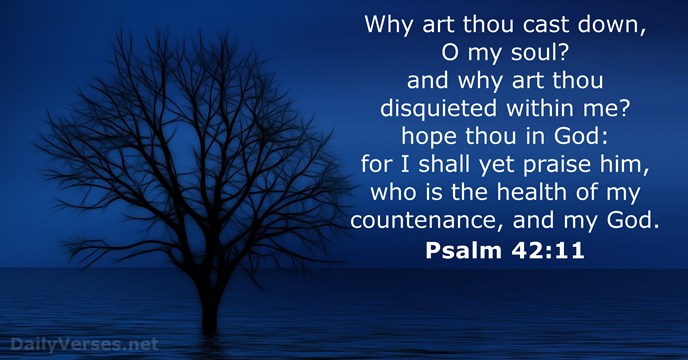 In these days we have witnessed something unprecedented: we have seen virtually the entire globe on lock down for a virus whose potency is somewhat stronger than some of the most virulent strains of flu. This COVID virus and even more so, the media coverage - some would call it media hype and I'd be hard pressed to argue against that - has caused uncertainty, anxiety, panic and selfish, even violent behavior. Loneliness and neurotic behavior due to isolation as well.
I believe this event has initiated and will propel into our future a paradigm shift in our world; that is, an event that will cause irrevocable shifts in change of society at large that will become permanent, from which there is no turning back.
9-11 is the best example of this; because of this event that took place in 2001 we have the DHS, TSA, the Patriot Act and a 'War on Terror' - and none of these things have disappeared, they are a part of the fabric of our every day lives.
How will this Corona virus alter our lives in a permanent way remains to be seen, but if I'm reading the terrain correctly, it will mean greater Federal and State oversight of our lives, more control for the sake of our 'protection' (when it's actually more about control than protection) and more restrictions: specifically on the church of Jesus Christ, the details of which for now are unknown.
I think we as Christians are anticipating darker days, and this is in accord with what the Scriptures tell us:
2 TIMOTHY 3:12-14
12 Yea, and all that will live godly in Christ Jesus shall suffer persecution.

13 But evil men and seducers shall wax worse and worse, deceiving, and being deceived.

14 But continue thou in the things which thou hast learned and hast been assured of, knowing of whom thou hast learned them;
Despite the fact that things will go from bad to worse, just as the BIBLE predicts (

MATT 24:8; 1 THESS 5:3

), we are admonished "to continue in what we have learned" through the counsel of Holy Scripture and our relationship with the LORD Jesus our Good Shepherd Who ever faithfully cares for and provides for His flock.
There are times when things overwhelm us, when we become discouraged, when we either are tempted to not continue - to give up - or actually do so.
And there may be times when a pastor, spiritual mentor, or a beloved saint is not available to you for counsel and exhortation. It's vital at such times that we encourage ourselves in the LORD. What is involved in this practice? How can we do this effectively?
Let me point out that encouraging ourselves is not to "think positively" or to refuse "negative thoughts". This notion of how our mentality controls our destiny is something out of the Word-Faith movement, which itself borrowed these ideas from the Mind Science philosophy, and also found in witchcraft and is entirely unbiblical.
Consider this statement:
"We are all God's children!" That is a very positive, heartwarming, good thought, don't you think? But is this true? Not according to the Word of Truth (See

JOHN 1:12-13

).
Here is another one:
MATTHEW 7:13
Enter ye in at the strait gate: for wide is the gate, and broad is the way, that leadeth to destruction, and many there be which go in thereat:
Oh, how terrible, how negative, how discouraging! Nevertheless, despite this, the statement is true. So just because something is 'positive' or 'negative' has no bearing on whether something is true or false, right?
K-Love radio has long had the slogan, "Positive and Encouraging" when it should rather be, in my opinion, "truthful and encouraging" Positiveness is not the issue, because there is little value in 'anything positive' unless it's also true.
JOHN 8:32
And ye shall know the truth, and the truth shall make you free.
True, our mental attitude will have an effect on how we approach life, but to think that we can alter our reality by our 'right thinking' and our 'spoken word of [so-called] faith' is an occult belief and has nothing to do with biblical faith.
One integral part of what it means to have faith is simple trust; we trust GOD and His Word of Truth to be wholly true, faithful, able and effective in our lives and to express that faith in our utter dependence on the ROCK (PSALM 18:31), the LORD Jesus Christ (MATT 16:18) will render the fruit of encouraging and sustaining peace and joy.
So what are the practical steps of this process of encouraging ourselves in the LORD?
First, we have to look at what it is that is discouraging us: what is the source? How does this effect the mind, the emotions, one's actions? Is this about financial or marital
struggles
?
Is it a result of doubting something in what the Scriptures teach? Or an apparent lack of an answer to prayer? About a falling out of a dearly esteemed relationship? Is it as the result of being mocked and ridiculed for one's faith?
Is this discouragement a result of anxiety and doubt about the future, either on a personal level or the state of the nation and, or world?
Or can you even pin point the source? There are times when we can become discouraged for no apparent reason, right? We can even suffer panic attacks and when trying to determine the cause, are left mystified and dismayed.
I think in such specific times as these, it's a direct assault by the great enemy of the church, Satan and his use of fiery ("poisonous") darts that he is keen to use on the saint that is vulnerable.
Whatever the cause may be, there are things that we as disciples of Christ can do to overcome these challenges. Check out the passage at the top of this article: twice it states the following:
PSALM 42:5,11
5 Why art thou cast down, O my soul? and why art thou disquieted in me? hope thou in God: for I shall yet praise him for the help of his countenance. 11 Why art thou cast down, O my soul? and why art thou disquieted within me? hope thou in God: for I shall yet praise him, who is the health of my countenance, and my God.
David here is speaking to his own soul, internal dialogue, what's commonly known today as 'self-talk' or 'self-speak', and he is asking himself what is the cause of this condition where he feels downcast, his feelings of disquiet. He examines his mental state, even his circumstances. He then encourages himself to hope in GOD as well as to praise Him.
Two points:


First, hope, faith and trust are all related to each other; these are all motivated by GOD's love for us and in us as a result of the spiritual rebirth. For a short series on Faith, Hope and Love, check out these FMF articles:

In King James Version when we see the word "ashamed" it quite often means "to be disappointed"; look at the following verses:
PSALM 25:2,3,20
2 O my God, I trust in thee: let me not be ashamed, let not mine enemies triumph over me. 3 Yea, let none that wait on thee be ashamed: let them be ashamed which transgress without cause. 20 O keep my soul, and deliver me: let me not be ashamed; for I put my trust in thee.
As we proceed through various trials, the LORD supplies us with patience to endure (see the reference to ROMANS below), and having endured them, we come to the conclusion and experience the faithfulness of the LORD, which in turn provides for us hope for the future. Just as GOD was faithful in previous trials and challenges, He will likewise be faithful in the ones up ahead - He cannot change His nature (HEB 13:8; JAMES 1:17), He will be faithful always as He has always been (PSALM 36:5; 89:1) - we only need to patiently wait on the LORD (ISAIAH 40:31), and witness the answer to these trials (even if our wait takes us into eternity where ALL our questions will be answered!).
ROMANS 5:1-5
Therefore being justified by faith, we have peace with God through our Lord Jesus Christ: 2 By whom also we have access by faith into this grace wherein we stand, and rejoice in hope of the glory of God. 3 And not only so, but we glory in tribulations also: knowing that tribulation worketh patience; 4 And patience, experience; and experience, hope: 5 And hope maketh not ashamed; because the love of God is shed abroad in our hearts by the Holy Ghost which is given unto us.
Our GOD and His Word are wholly dependable; so when we are confronted by circumstances that shake our faith, when we believe such lies of the enemy that we are forsaken of the LORD, that we are left in financial ruin, that our marriage is broken beyond repair, when we struggle in believing all the counsels of GOD's Word - we may cry out to GOD and be heard by Him, and He will see to it personally - in His time, to bring answers and solutions.
You can see already that what we have dealt with concerns the Scriptures, and prayer as well. When we are discouraged,
we need to pore over the Holy Word of GOD as never before
. We need to get down on our face and earnestly
seek GOD with our whole heart
.
We have need of endurance, and not give up
, but persist with Holy Spirit tenacity so that we will discover that GOD has no intention whatsoever in disappointing us, His children!
Second, we can become swallowed up in our problems and struggles to the point where we can't tell up from down, when confusion runs amok; we feel like a feather in a tempest and yearn for clarity, stability and peace.
Like David, when he was downcast and discouraged, we need to redirect our attention off of ourselves, off of our fretful worrying, off of our daunting circumstances - we need to discount and disregard everything and instead, focus our hearts, our minds, our attention exclusively upon the LORD: His majesty, His attributes, His nature and His glory and begin to offer up praises and song.
Our worship service at church is not a song-fest; it really isn't. It's a spiritual dynamic that involves the reality of relationship with the LORD just as certainly as does prayer. As we give to the LORD our adoration and praise for Who He is, for what He has done and is doing for us through Christ Jesus, as we give unto the LORD the glory due His Holy Name (PSALM 29:2; 96:8) a change begins to take place in us.
When we worship the LORD, our focus shifts from ourselves and our burdens and instead of being overwhelmed by these things, we begin to become overwhelmed by the LORD: His grace and goodness, His majesty and magnificence, His loveliness and life omnipotent.
This needs to become a practice in our personal lives just as much as our own personal time of study of the Scriptures and private, personal prayer. So get out the worship CD's and lavish the LORD in your loving worship daily - it will have a profound effect in your life as well as bless our LORD's heart!
It's when we get this sacred perspective of the grandeur of GOD that our problems and discouragements begin to shrink down to their real size! We come to realize that they aren't so daunting and insurmountable to GOD, even if they are to us!
What we have to realize is that the battle [of life] belongs to the LORD!
2 CHRONICLES 20:17
Ye shall not need to fight in this battle: set yourselves, stand ye still, and see the salvation of the Lord with you, O Judah and Jerusalem: fear not, nor be dismayed; to morrow go out against them: for the Lord will be with you.
Remember the battle of Jericho? What was it that the LORD said to Joshua regarding this martial challenge?
JOSHUA 1:1-2

Now Jericho was straitly shut up because of the children of Israel: none went out, and none came in. 2 And the Lord said unto Joshua, See, I have given into thine hand Jericho, and the king thereof, and the mighty men of valour.
Notice that GOD didn't tell Joshua, that He would give Joshua victory over Jericho, but that "He has given"! His declaration was not made in future-tense, but past-tense. As far as GOD was concerned, it was a done deal, and all Joshua had to do is show up for the battle and watch GOD work! We need to see the battles in our lives in this light - that the victory we have through Christ is obtained already by faith - not by sight. Though everything surrounding you screams defeat at you, be assured saint of GOD - that yours is the victory through Christ Jesus our LORD!
Moving on . . . it's interesting to realize that the LORD can even use Satan to our advantage; because if you're getting attacked, and find yourself defeated, that demonstrates a vulnerability somewhere in your spiritual armor. Satan, by attacking you there, is showing you what you need to work on and to fix the breach so that our armor is complete, strong and able to do its job in protecting us as we engage the enemy.
But let's go ahead and briefly address the armor, what each piece is for and how the enemy can sometimes find 'gaps' in which he can launch an assault. One must first recognize that those of us who are Christians are "in Christ" in the spiritual sense that we comprise His body, the church. And just like a knight is "in" his armor that protects him, so are we "in Christ" (this phrase is mentioned ten times in the book of Ephesians) whose power and life are well able to overcome all the power of the enemy. His holy integrity and spiritual fortitude were absolutely impregnable, entirely incorruptible by Satan.
So too, if we accept by faith these spiritual truths, then are we donning this spiritual armor and well able to vanquish all the power of the enemy, not by our might, not by our power, but by the Spirit of GOD (ZECH 4:6)! Essentially this armor describes the various characteristics of Christ:
Helmet of Salvation
- He is our salvation, in all of it's components: justification, sanctification and glorification, as well as redemption, propitiation, imputation and all the rest!*
* For a study on some of these doctrinal words mentioned above, you might want to consider this series: A STUDY ON BIBLICAL WORDS; here is
Part 2
that gets into many of these words.
The battlefield of the Christian is in the mind; the thoughts and ideas we have must be distinguished from the thoughts and ideas that the enemy would plant there. If the enemy can get us to dwell and meditate on such tempting thoughts and ideas that will lead to our defeat, the battle is just about won, because our thinking - if maintained - will lead to action, sinful and destructive action.
Sanctification, that aspect of salvation follows after justification (justification is what happens to us upon receiving Christ as LORD and Savior by believing the Gospel; sanctification begins afterwards, where the righteousness granted to us through Christ at justification, proceeds into our lives, so that we begin to practice righteousness in our thoughts and deeds). We begin to think more like Jesus, and have the same desires as Jesus, the same interests and goals as Jesus. We begin the process by the grace of GOD of transformation of our minds.
So when the enemy wants to get us to think, to feel, to act as we once did while in the world, we put on this helmet of salvation and deny these and submit to the LORD by thinking, feeling and acting as Christ would have us.
Breastplate of Righteousness
- Christ's righteousness is the only righteousness that is flawless, perfect, entire and pure; the only righteousness that the Holy GOD finds worthy of Him, and therefore acceptable.
The accusations of the enemy that would seek to pierce our hearts with condemnation over sins committed suit his purpose in seeking to staunch our heart-felt love and obedience to Christ. This breastplate which is the righteousness of Christ is granted to us by grace - we don't deserve it, we can't earn it, we can't imitate it, we can only receive this righteousness by faith, and by faith acknowledge that though we are still imperfect, we will sometimes succumb to sin when we fall from our steadfastness. It is then that the enemy would hammer us with his accusations and condemnation. By faith we confess that our righteousness is not our own, but Christ's and as the Father sees us, He sees us as righteous as Christ. It's of vital importance to confess our sin to the LORD and turn from them - He will always be faithful to forgive us and cleanse us from ALL unrighteousness (1 JOHN 1:7-9).
Belt of Truth
- Jesus Christ didn't merely preach truth, He is the very embodiment of truth, the truth that is GOD. This truth is well able to dispel every deception and lie of the enemy.
Because of the fact we still have a sin nature, our flesh hungers for sinful things; our passions can cause us to stumble in our walks, and so it's of vital importance that we keep the carnal nature, the fleshly lusts in check, and just as a belt binds together our loins and secures them, so too does the truth of GOD that dwells in us through the rebirth will enable us to keep these things under His control. This aspect of truth involves our spiritual integrity, inward holiness that effectively constrains and combats the sinful nature. Remember it was the Truth Incarnate that declared and followed truth in combating Satan in the wilderness temptations, as well as His own bodies appetites.
Shoes shod with the Gospel of Peace
- Jesus is our Prince of Peace, and because of the fact that He has brought peace between the Holy GOD and unrighteous sinners by His own death on the cross, we have peace with GOD, but also as His children the peace OF GOD, and able to share this peace with GOD with others as we share the Gospel.
There is no possible solution to solve the enmity we as unredeemed sinners have against GOD and His Holy Law that must condemn all sin where ever it may be found. Yet because
the Savior suffered our condemnation from GOD the Father
, all of His white-hot fury against rebellious wickedness and sin (I call it high treason against the Throne of GOD's Holy Government) in righteous judgment, He is now able to grant to us new hearts, full of His peace as His children, and we now are proclaimers of the Gospel of peace, whereby rebellious sinners may find forgiveness and restoration, being welcomed into the family of GOD, that was lost because of Adam's fall.
Sword of the Spirit
- We know that the Sword of the Spirit is the WORD of GOD, which is effective because it's the written Inspired Word of Truth that guides (whereas Jesus is the Word Incarnate), protects, guards, defends us as well as that which effectively decimates all the power of the enemy.
No one's intellect, or skill, or knowledge and wisdom or tactics can effectively combat Satan. We haven't the power to do so; yet with this Sword, this Sword of the Spirit of Truth, there is no power of the enemy that can thwart it.
In conjunction with the rest of the armor, we are able not only to 'quote Scripture' and elaborate on the truth contained therein, but able to practice the truth of the Word through obedience. It's when the declaration of GOD's truth is joined together with personal obedience to the truth of GOD's Word that we overcome Satan and all his powers.
This is why when the LORD quoted Scripture to Satan in the wilderness, it's power was not in the Word quoted only, but the Word believed and obeyed that ruined our adversary!
We are well able to follow our LORD's example by the power of the Spirit!
Shield of Faith
- Jesus is the Author of our Faith! He is also the beginner and finisher of our faith! So when the enemy comes against us, our faith may repel every wicked device he selects to assault us with;
our faith is not based on our abilities or attributes, but solely upon those of Christ
. Our enemy knows how to distract us from looking unto Jesus (HEB 12:1-2) for our spiritual strength and security. Satan gets our attention by distraction on the things that surround us; our environment and circumstances that are
those devilish detours
that lead us astray, and unable to combat him because we are not walking by faith but by sight.
Our walk with the LORD must always be based on faith, hope, trust in Him and His Word! Never on things that we can see, hear, understand in this world.
Finally, there are times when people come to me seeking counsel for a problem they are having, and I always ask these questions before I agree to counsel them:
1) Are you in the Word daily? 2) Are you in prayer daily? 3) Are you in fellowship regularly through the week?
If they answer yes, then the counseling can begin then and there and together we try to track down the problem, seeking the LORD's wisdom, and find a viable solution.
If they answer no, I tell them to remedy any neglect in any of these three areas and time permitting, see to it that they follow through for the next 2-3 weeks. Then if the problem persists, let's talk.
The Christian walk isn't complicated; it only requires these three elements: devotion to the LORD by reading, studying and applying GOD's Word; by deep, meaningful prayer and fellowship with the LORD and assembling with like-minded believers in fellowship at a local church. These are all things that we should do in order to encourage ourselves in the LORD!
When these things are consistent, most of the problems we encounter as believers will be resolved; those few that remain unresolved can be addressed by the saints as they come alongside their fellow believer and seek answers (GAL 6:1-3). We as the body of Christ need one another (1 COR 12:20-22; ROM 14:19)
; I think this two month hiatus of church closures readily demonstrates that, and so we understand assembling together with others is vital in encouraging ourselves in the LORD. We intentionally place ourselves in such sanctified surroundings that we may become encouraged.
Yet for those times when for one reason or another, we are unable to find access to the body or pastors, let us remember that we can encourage ourselves in the LORD through these vital steps to secure our strength in the Savior!
Before we go from this place and start to implement these things into our lives, let's hear from SELAH and their song
HOLD ON
Perhaps you would consider reading this article as well:
May the LORD Jesus Christ bless you abundantly - and remember - keep your eyes on the skies and don't believe the lies, JESUS CHRIST RETURNS SOON from on high!
: