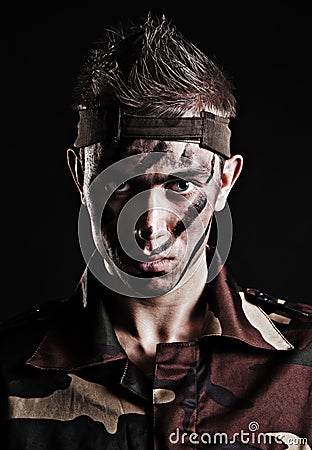 In the Gospel of John the LORD Jesus Christ said,
JOHN 15:11
These things have I spoken unto you, that my joy might remain in you, and that your joy might remain in you, and that your joy might be full

.
And in the previous chapter, the LORD said this,
JOHN 14:27
Peace I leave with you, my peace I give unto you: not as the world giveth, give I unto you. Let not your heart be troubled, neither let it be afraid

.
Again in the Gospel of John the LORD spoke of His love for us:
JOHN 15:9-10
9 As the Father hath loved me, so have I loved you: continue ye in my love.
10 If ye keep my commandments, ye shall abide in my love; even as I have kept my Father's commandments, and abide in his love

.
With such joy, peace and love, the Christian ought to never feel the burdens of life the way that the lost do; they should never feel beneath the trials and circumstances that this fallen world is prone to; they should never live a defeated life, believing the lies that they will never be free of besetting sins and strongholds that the enemy has snared them in. . . isn't that right? Or is it?
We all know Christians today who live life very much like this; perhaps even we ourselves have experienced, or are experiencing such things? Where then is this peace? Where is this joy and love? Why are we not experiencing these things in the face of trials and tribulations when the Word of God clearly indicates that such is the legacy for all of God's children?
I think there are a number of factors, most of which involve the verses just cited, but then there is another aspect that I will get to a bit later. First of all, let's take a closer look at those Scriptures found in John's Gospel.
The LORD spoke of His joy remaining in us, not departing from us, but remaining (He says this twice in vs. 11) and not only will it remain, but that it would be full! Why don't we experience this? Note that this is HIS joy in us at the first, not our own; then as a result of His joy in us, we obtain such joy. This isn't something we have to 'drum up' ourselves, or psyche ourselves up by telling ourselves repeatedly that "God loves me".
A bit earlier the LORD spoke of His love for us, and if ever there is cause for joy sublime, it is the sure knowledge of the LOVE OF GOD for us! We acknowledge that "Jesus loves me, this I know, for the Bible tells me so…" but why aren't we experiencing this love?
In the book of Jude it states:
JUDE 1:21
Keep yourselves in the love of God, looking for the mercy of our Lord Jesus Christ unto eternal life

.
It's logical to assume that if we are to "keep ourselves" in the love of God, then it's likewise possible to 'not keep ourselves' or allow ourselves to drift from experiencing this love, and how can this happen? Let's return to John's Gospel and look again what the LORD says about His love . . .
The LORD tells us that as the Father loves the Son – and how pure and powerful and holy and complete and all encompassing is that love! How supreme and sublime – it is the brilliant sun light that outshines all other glimmerings of human love! And in the same way, the Son loves us (

vs. 9

)! INCREDIBLE!!
The LORD told us that if we keep His commandments we shall abide in His love just as the LORD Himself kept the Father's commandments and abides in His love. Is this some sort of ratification by the Son for a brand of legalism? Are we to seek approval and love from God based on obeying some laws?
Not in the sense that we might assume; the LORD is the only One to ever fulfill the Law of God (

MATT 5:16-18
) and that all of us sinners have failed to keep the Law (
ROM 3:20
) but there is the law of Christ for us:
ROMANS 8:2
For the law of the Spirit of life in Christ Jesus hath made me free from the law of sin and death

.
See also:

ROM 7:4,25; 10:4; GAL 2:16,21; 3:13,21; 5:4; 6:2; PHIL 3:9
.
And as John also reminds us in his epistle:
1 JOHN 5:2-4
2 By this we know that we love the children of God, when we love God, and keep his commandments.
3 For this is the love of God, that we keep his commandments: and his commandments are not grievous.
4 For whatsoever is born of God overcometh the world: and this is the victory that overcometh the world, even our faith

.
It's really quite simple if we ask ourselves this question, Who is easier to obey? Someone who merely has authority over us, or someone that loves us so much that they died for us? If our love is the motivation for obeying the commands of the LORD, then indeed, such commandments are "not grievous" at all. That word in the Greek implies "weighty, burdensome, heavy" or we might say "a bummer, a drag". Obeying someone you love wholeheartedly isn't going to be a drag!
JOHN 14:22-24
22 Judas saith unto him, not Iscariot, Lord, how is it that thou wilt manifest thyself unto us, and not unto the world?
23 Jesus answered and said unto him, If a man love me, he will keep my words: and my Father will love him, and we will come unto him, and make our abode with him.
24 He that loveth me not keepeth not my sayings: and the word which ye hear is not mine, but the Father's which sent me

.
Note that it's the ones that the LORD will reveal ("manifest") Himself to are the ones that love Him and keep (obey) His words.
This Divine love was initiated by God when He sent His promise of the coming One, the Messiah as early as the Garden of Eden when after the fall of Adam, God pronounced judgments, but then also the promise of redemption via "the seed of the woman" (

GEN 3:15
) and throughout the Scriptures by the Word of the LORD proclaimed by the prophets of God and ultimately with the arrival of the Messiah Himself, and the Supreme Sacrificial Atonement He accomplished by dying on the Cross for all of our sins . . .
1 JOHN 4:18-19
18 There is no fear in love; but perfect love casteth out fear: because fear hath torment. He that feareth is not made perfect in love.
19 We love him, because he first loved us

.
Because of the truth, that God loved us first, we who have received the salvation of the LORD Jesus Christ, then reciprocate that love, and then this love relationship is reinforced as we remain in the love of God, and that is simply by abiding in Him (review

JOHN 15
in its entirety for "abiding" in context) and this is done as we obey Him – by reading, understanding and following Him in humble obedience to His Word.
Then we are "keeping ourselves in the love of God" and we are able to experience God's love. It's not that God doesn't love us already until we obey Him, for God Himself is love; but it's only as we abide with and in Him that we experience this love.
It's even the same in the human dimension: I know for a fact that my parents love me, but I live in Arizona, and they are in New York. Being separated as we are, I cannot experience their love. Certainly there are phone calls and email and letters, but it's not until we abide together that I can share the love relationship between parents and child.
If we aren't obedient to the LORD, we aren't abiding; we are separated by our sin of disobedience and are not "walking in the light" so fellowship is broken. Yet if we confess our sin He is faithful and just to forgive our sin and to cleanse us from all unrighteousness and then we are "walking in the light" and obedient to the truth; then there is that blessed fellowship of love, joy and peace (see

ISAIAH 59:2; 1 JOHN 1:6-7,9
).
Then there is this peace that is mentioned in John's Gospel:
Just before mentioning this peace, (and just as with the love and the joy, this is HIS peace that He is giving to us, and not some kind of peace of mind of our own or the peace of the world) He speaks of the Holy Spirit, the Comforter (parakletos in the Greek, or one who comes along side of to assist, to lend aid, to direct and counsel) and if we yield to the Holy Spirit and follow Him, the peace of God will follow.
Please note that before peace can be experienced, the grace of God must first be administered to the soul. You will note in all the greetings of Paul, he addresses the saints with "grace and peace be unto you" and its always in this order to demonstrate the truth that we cannot have peace with God until we come to Him and receive grace and the forgiveness of sin:
ROMANS 5:1-2
Therefore being justified by faith, we have peace with God through our Lord Jesus Christ:
2 By whom also we have access by faith into this grace wherein we stand, and rejoice in hope of the glory of God

.
And once we are at peace with God, no longer at enmity because of our sins against Him (see

ROMANS 5:6-11
), we can then experience the peace of God!
PHILIPPIANS 4:6-7
6 Be careful for nothing; but in every thing by prayer and supplication with thanksgiving let your requests be made known unto God.
7 And the peace of God, which passeth all understanding, shall keep your hearts and minds through Christ Jesus

.
I believe because so many that profess Christ are not experiencing these things, that there is a tendency to resort to unspiritual means of obtaining a kind of manufactured (but not genuine) joy that is akin to mere happiness and 'fun times' They focus on thinking and speaking only positive things, that will never admit to sickness or hardships or sorrow, that 'put on a happy face' while inside their hearts are crushed. They are living in a kind of spiritual 'denial'. It's the same kind of psyche job as that old New Age mantra, "In every way and in every day things are getting better, and better and better."
Then there are those who are all about fun and games; they go from one activity to another, from movies, to social outings of putt-putt golf or bowling, to pot lucks, to Christian concerts, Christian comedians and other events. Such activities that are really just 'clean fun' but have no real spiritual substance, but are frivolous and empty (something that the Bible calls "vain" or "vanity"). Please don't misunderstand me; I'm not at all saying Christians can't have a good time, because I love having such experiences with my fellow saints. But that is not our focus, and that is not what we are called to as the saints of God.
This brings me to this other aspect I mentioned earlier and that will be picked up in Part Two of this study!