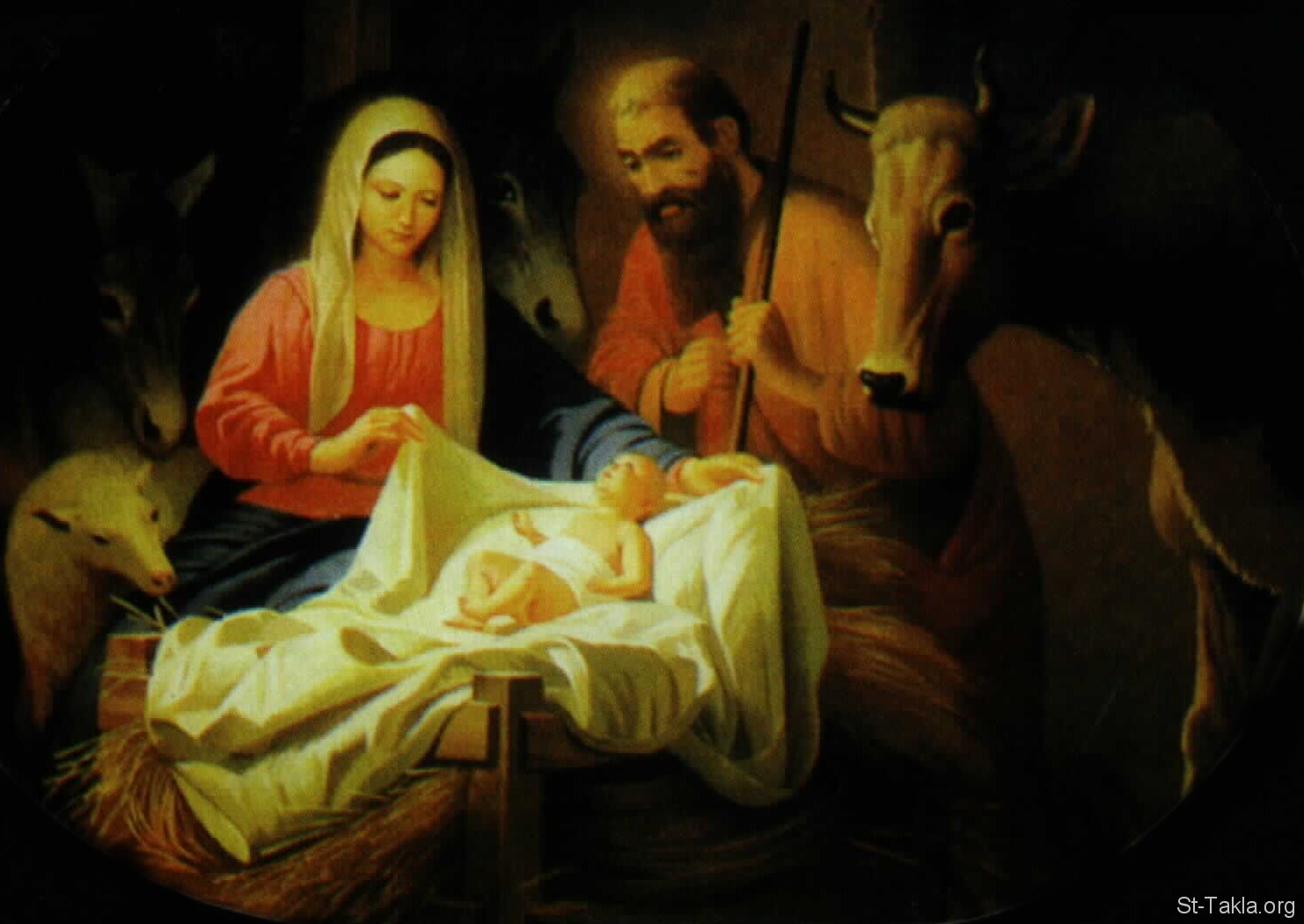 A Babe born, wholly Divine;
God and man, intertwined,
Holy Vessel of Love and Grace,
Tenderly held, mother's embrace.
*
Warrior angels guarding true,
Watching close as God's Son grew.
The LORD of hosts in flesh and blood;
Captain of the Armies of God.
*
The War Call proclaimed before,
to trodden the serpent's head.
Commenced by the Lamb, Who for,
the glory set, endured the dread,
~ ~ ~ ~ ~ ~ ~ of Calvary's cross,
~ ~ ~ ~ ~ for the sake of the lost.
*
Victory won with nail pierced hands,
and a bloody thorn-crown on Holy brow;
Victory proclaimed at the Son's command,
Granting Life Eternal, both then and now!
*
Author of pure Life, slain by sin:
by gift of grace, thus we enter in,
To the Holy of Holies, high above,
And seal'd with Promise by the Spirit dove.
*
That manger born babe, to rule rightly,
From David's throne upon the Earth.
Soon He returns to reign mightily,
To slay the darkness in deadly dearth:
~ ~ ~ ~ ~ ~ ~ and rule righteously!
~ ~ ~ ~ ~ ~ ~ and reign gloriously!
*
Maranatha LORD Jesus Christ!
Hallelujah and Amen!
Isaiah 7:14
Therefore the Lord Himself shall give you a sign; Behold, a virgin shall conceive, and bear a Son, and shall call His name Immanuel.


Isaiah 9:6
For unto us a child is born, unto us a Son is given: and the government shall be upon His shoulder: and His name shall be called Wonderful, Counsellor, The mighty God, The everlasting Father, The Prince of Peace.


Micah 5:2

But thou, Bethlehem Ephratah, though thou be little among the thousands of Judah, yet out of thee shall He come forth unto Me that is to be Ruler in Israel; whose goings forth have been from of old, from everlasting.


Luke 2:11
For unto you is born this day in the city of David a Saviour, which is Christ the Lord.


Psalm 22:1
,6-8, 14, 18, 31

My God, my God, why hast thou forsaken Me? why art thou so far from helping Me, and from the words of My roaring.
But I am a worm, and no man; a reproach of men, and despised of the people.

All they that see Me laugh Me to scorn: they shoot out the lip, they shake the head, saying,

He trusted on the LORD that He would deliver him: let Him deliver Him, seeing he delighted in Him.

I am poured out like water, and all My bones are out of joint: My heart is like wax; it is melted in the midst of My bowels.

They part My garments among them, and cast lots upon My vesture.

They shall come, and shall declare His righteousness unto a people that shall be born, that He hath done this.



Isaiah 53:3
-6, 9-11
He is despised and rejected of men; a man of sorrows, and acquainted with grief: and we hid as it were our faces from Him; He was despised, and we esteemed Him not.

Surely He hath borne our griefs, and carried our sorrows: yet we did esteem Him stricken, smitten of God, and afflicted.

But He was wounded for our transgressions, He was bruised for our iniquities: the chastisement of our peace was upon Him; and with His stripes we are healed.

All we like sheep have gone astray; we have turned every one to his own way; and the LORD hath laid on Him the iniquity of us all.
And He made his grave with the wicked, and with the rich in His death; because He had done no violence, neither was any deceit in His mouth.
Yet it pleased the LORD to bruise Him; He hath put Him to grief: when thou shalt make His soul an offering for sin, He shall see His seed, He shall prolong his days, and the pleasure of the LORD shall prosper in His hand.
He shall see of the travail of his soul, and shall be satisfied: by His knowledge shall My Righteous Servant justify many; for He shall bear their iniquities.



Psalm 2:4
-9

He that sitteth in the heavens shall laugh: the Lord shall have them in derision.

Then shall He speak unto them in His wrath, and vex them in His sore displeasure.

Yet have I set My King upon My holy hill of Zion.

I will declare the decree: the LORD hath said unto Me, Thou art My Son; this day have I begotten Thee.

Ask of Me, and I shall give Thee the heathen for Thine inheritance, and the uttermost parts of the earth for Thy possession.

Thou shalt break them with a rod of iron; Thou shalt dash them in pieces like a potter's vessel.



Isa 63:1
-4, 6

Who is this that cometh from Edom, with dyed garments from Bozrah? this that is glorious in His apparel, travelling in the greatness of His strength? I that speak in righteousness, mighty to save.

Wherefore art Thou red in thine apparel, and thy garments like him that treadeth in the winefat?

I have trodden the winepress alone; and of the people there was none with Me: for I will tread them in Mine anger, and trample them in My fury; and their blood shall be sprinkled upon My garments, and I will stain all My raiment.

For the day of vengeance is in Mine heart, and the year of My redeemed is come.

And I will tread down the people in Mine anger, and make them drunk in My fury, and I will bring down their strength to the earth.


Rev 11:15

And the seventh angel sounded; and there were great voices in heaven, saying, The kingdoms of this world are become the kingdoms of our Lord, and of His Christ; and He shall reign for ever and ever.
Rev 17:14
These shall make war with the Lamb, and the Lamb shall overcome them: for He is

Lord of lords, and King of kings

: and they that are with Him are called, and chosen, and faithful.
Rev 19:16
And He hath on his vesture and on His thigh a name written, KING OF KINGS, AND LORD OF LORDS.


Rev 22:6
-7, 13, 20
And he said unto me, These sayings are faithful and true: and the Lord God of the holy prophets sent His angel to shew unto His servants the things which must shortly be done.

Behold, I come quickly: blessed is he that keepeth the sayings of the prophecy of this book.
I am Alpha and Omega, the Beginning and the End, the First and the Last.

He which testifieth these things saith, Surely I come quickly. Amen. Even so, come, Lord Jesus.