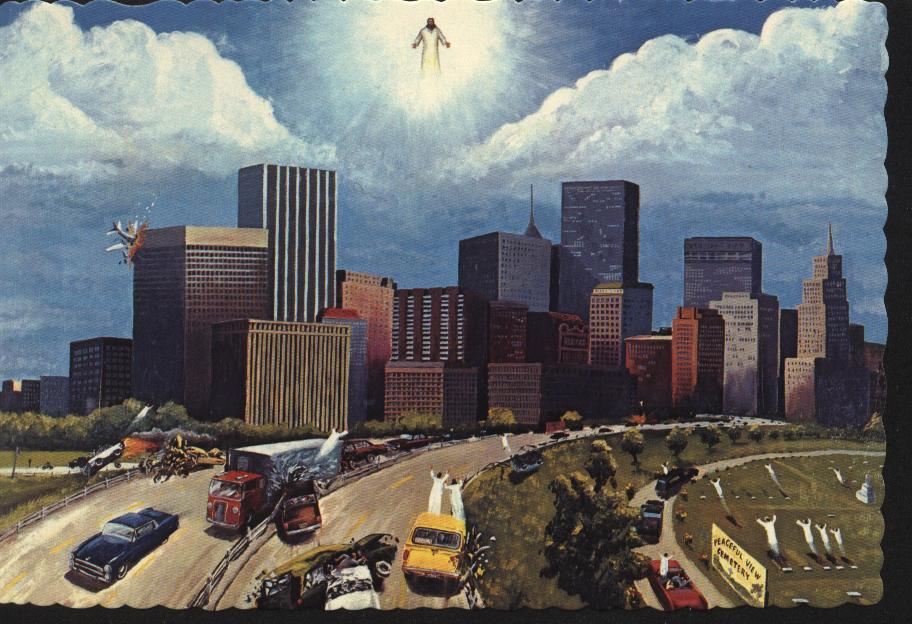 In the meanwhile, I would like you to watch this video from YOUTUBE.COM:
When the LORD was dealing with Israel, starting with Abram aka Abraham, back in Genesis chapter 12, and through his lineage with Isaac, Jacob, then the twelve patriarchs, it culminated with, first, the prophetic scriptures that revealed the Messiah, and second, when He would appear to inaugurate what's known in the New Testament as "the kingdom of heaven" which in itself involves the Davidic Covenant, and what we now know as the Millennium.
In regards to Christ physically reigning on this Earth, His royal throne being established in Israel, in Jerusalem, there are those who would refute this notion, saying that Jesus declared in John ch. 18, "my kingdom is not of this world".
Let's take a quick look at this:
Again, the Hebrew word for "of" can also be rendered "from" and that puts a whole different spin on this statement made by our Lord! The latter portion of this verse clarifies this even more: note the part that's in italics and in red!
Consider this also: in the previous chapter of John, the LORD Jesus is praying to the Father (this is the REAL LORD's PRAYER!) and listen to what He says regarding Himself, and His disciples that He's praying for:
The word for 'dumb' in Hebrew is "illem" meaning "speechless" and is based on the root word "alam" which means "to tie fast, dumb, this is a verb form, thus implies an action taken: it can mean "to put to silence". Some render the meaning of such a "dumb" person as one possessed by a demon that afflicts the victim with the inability of speech.
Jewish exorcists would demand the demon name itself so that it could be cast out, and this is even a practise that Jesus used once (refer to "Legion" who possessed the Gadarene man in
There then comes a subtle transition between chapters 12 and 13 that many don't see: the LORD began to speak to the children of Israel in parables; up to this point, He had never done so, but began to in chapter 13 and on. Even His own disciples asked Him why He was "speaking to them in parables" and here is His answer:
The LORD Jesus then lambastes the Pharisees and scribes, condemning their actions and conduct for in effect, they not only were rejecting the kingdom of heaven, but were prohibiting others from entering in as well!
And again in that same chapter, Jesus further declares His judgment upon these unbelieving Jews, from vs. 34-39:
More on this extremely important passage in a little bit.
This blindness is by no means permanent, but will last for a certain period of time, after which it shall be lifted.
So we know that this blindness in Israel will persist until the church, according to the foreknowledge of God is completed, and once God calls out all souls that will be a part of the Body, into the church of Jesus Christ, He will then turn again and deal with Israel:
Listen to James, elder of the church at Jerusalem at a Council that was called for, in Acts 15 in regards to Gentile believers and where they fit into God's plan for the ages, and where they differ from His plan for Israel:
This fulness of the Gentiles has no termination date that we know of, nor is there anything to say that TODAY, the last member of the Body of Christ will be brought into the kingdom, and once complete, God will return and will build again the tabernacle of David.
All of this is wrapped around probably one of the most important Messianic prophecies concerning the Messiah, Israel and the last days, Daniel chapter 9:24-27:
Gabriel divides these 490 years into three segments: seven weeks (49 yrs), threescore and two weeks (434 yrs) [both segments spoken of in vs. 25] and a week (7 yrs) [mentioned in vs. 27].
Gabriel states that its at the end of the second segment of time (434 yrs) plus the first segment of time that already passed (49yrs) which adds up to 483 yrs, that the Messiah will have His "visitation" as Jesus said in Matthew ch 23, to Israel.
At the end of this visitation, the Messiah will be "cut off" but nor for Himself! In Hebrew this is "karath" which means "to cut, sever, it also means to make a covenant, to exterminate or destroy in a judicial sense" as in the flood of Noah, and the people who were exterminated at that time.
There is a duration of time in between the 483rd week (once Messiah was 'cut off') and the final week of 7 years.
A similar duration of time also exists between the time in which Messiah would "preach the gospel to the poor, heal the broken hearted, preach deliverance to the captives, recovering of sight to the blind, to set at liberty those who are bruised, to proclaim the acceptable year of the LORD" as the Lord Jesus read from Isaiah in Luke ch. 4, and the OTHER portion of that verse as recorded in Isaiah 61:2 and on: " . . . and the day of vengeance of our God;"
Once the LORD Jesus was cut off, crucified, this stopped the prophetic clock in God's dealing with Israel. We know this because there is yet one more shabuwah (7 yrs.) yet to be fulfilled, right? While the Messiah would indeed suffer and die as our atonement, He would NOT at that time establish the kingdom from/of heaven, just as He told His disciples after His resurrection:
So what did He have in mind if not the Kingdom restored to Israel? The church, comprised of both Jews and Gentiles, but primarily Gentiles later on (from Acts ch. 10 and onward). Paul the Apostle stated in Ephesians ch. 2 and 3 the mystery of the church:
As previously stated twice before, once the fulness of the Gentiles is come in, then God will turn to Israel, and this terrible time known as Jacob's trouble will fall upon that nation; this is that last shabuwah (7 yr period) that Daniel spoke of, during which time one will arise, "the prince that shall come" and shall covenant with the people of Israel.
This time period of Daniels 70th (last) week is what the Book of Revelation is all about: its a magnification of Daniel's prophecy giving us greater detail and clarity about what's to transpire at that time.
This last shabuwah starts from chapter 6 and continues through to chapter 19.
Prior to this section that elaborates on Daniel's 70th week, there are some last minute dealings with the church, as recorded in chapters 2 and 3.
Chapter 4 is about John's vision of the throne of God and apparently he is translated there as God commanded him to "come up hither". Many see John here as a 'type' or a model of the church in this passage.
Daniel states that the prince that shall come, breaks the covenant with Israel at the mid point of that final seven year period, that is, 3.5 yrs. into the middle of the agreed covenant. He then sets up his image in the temple to be worshipped as God.
Observe that this occurs in ch. 6 or "after this" as stated in Revelation 4:1. This signifies an ending of what occured beforehand, and is beginning something different. This transition is significant in that it shows that the fulness of the Gentiles is completed, and that the focus is now on Israel.
Since this entire matter occurs in the 70th week of Daniel, the time of Jacob's trouble, the fulness of the Gentiles must already be passed, for God is now dealing with His people Israel. It's also worthy of note that after Revelation 2 and 3 there is no mention of the church on the Earth, but we see the church in heaven, represented by the 24 elders who proclaim:
Some have suggested that the 24 elders are the 12 apostles and the 12 prophets of the Old Testament, but I can't find anything in scripture to substantiate any of the OT prophets receiving thrones (as the apostles were promised) and crowns.
There were never any Kings of Israel that by God's calling officiated in priestly duties; those that tried were severely chastened by God; likewise no priests were ever reigning over Israel as their king. God intentionally separated the royal lineage (the Tribe of Judah), from the priestly lineage (the tribe of Levi).
Thus these elders before the throne, I believe are truly representative of the church.
There are some I've spoken with that believe that the church WON'T be raptured out of this world UNTIL the temple is rebuilt, and that we may in fact witness the rise of the Beast, and as a proof text, they use Matthew ch. 24, and I would like to address this in the second installment of "RAPTURE: The WHO and WHEN Of It All"