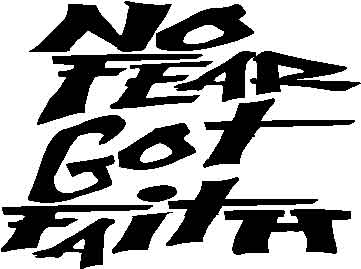 SCRIPTURE STATES THAT IN THE LAST DAYS ". . . perilous times shall come. For men shall be lovers

of their own selves, covetous, boasters, proud, blasphemers, disobedient to parents,

unthankful

, unholy, without natural affection,

trucebreakers

, false accusers, incontinent, fierce,

despisers

of those that are good, Traitors, heady,

highminded

, lovers of pleasures more than lovers of God; Having a form of godliness, but denying the power thereof: from such turn away."

2 TIM 3: 1- 5
(For a more colloquial reading, here is how it's rendered in NKJV:
But know this, that in the last days perilous times will come: For men will be lovers of themselves, lovers of money, boasters, proud, blasphemers, disobedient to parents, unthankful, unholy, unloving, unforgiving, slanderers, without self-control, brutal, despisers of good, traitors, headstrong, haughty, lovers of pleasure rather than lovers of God, having a form of godliness but denying its power. And from such people turn away!
)
That word "perilous" in the Greek is "chalepos" and it means "reducing the strength; difficult, i.e. dangerous, or by implication furious: - fierce, perilous." It means "hard to deal with or hard to do."
Such descriptive words sounds almost like the idea of a powerful, tumultuous storm at sea, and reminds me of the words of the LORD Jesus Himself:
LUKE 21:25
And there shall be signs in the sun, and in the moon, and in the stars; and upon the earth distress of nations, with perplexity; the sea and the waves roaring

;
That word "perplexity" in the Greek is "aporia" or "a state of

quandry

; at a loss for a way, of finding no solution to their embarrassments, at wit's end, at a loss of how to proceed, without resources."
The word before that, "distress" is also an interesting Greek word: "sunoche", meaning, "restraint, anxiety, anguish and distress."
Sounds like

todays

world doesn't it?
I have a definitive reason for this particular blog entry:
There has been so much information that I have shared of late, much of which can be rather frightening, intimidating, even fearful. I have noticed that some have adopted the attitude of the 'ostrich with his head in the sand' syndrome, and this has me somewhat concerned, because the LORD has not called me to spread fear, or anxiety; He has called me to be an encourager, and an

exhorter

, and that's what I desire to do for Him.
There are times when its necessary to look the cold, hard facts in the eye, make an honest appraisal, and even get a 'reality check' periodically. Once the facts are ascertained, then whatever tremor of fear or anxiety may surface, we need to bring this before our LORD, our MAKER, our KING, and our ABBA!
While this world may become anxious over the events of this present time in which we live, and particularly the last few years, scripture is clear that we as believers are to . . .
PHIL 4:6-7
Be careful for nothing; but in every thing by prayer and supplication with thanksgiving let your requests be made known unto God

.
The spiritual result of such prayers and supplication are manifest in the following verse:
And the peace of God, which passeth all understanding, shall keep your hearts and minds through Christ Jesus
.
I'm in a rather awkward position at this present juncture; please allow me to explain. It's not my style to promote myself, to try to impress any one or draw attention to myself in any serious regard.
. . . Of course, if you catch me in a silly mood, among friends on some festive occasion, you just MIGHT cajole me into doing a little jig or two in the proverbial lamp shade!
Yet I feel that the things discussed both in FROM the MIND of FIRE and in The RED PILL CONSORTIUM and their parent site, The TRUTH Under FIRE, are important enough to warrant consideration on the part of the reader.
Like myself, we are all inundated with information, and can't read everything. However, there are priorities, and being ready for the LORD's Return, and for any hardships that may occur beforehand, as well as watching and praying about events transpiring all around us are priority #1. These are the things I am addressing.
There are ample sources on both blogs in the way of web links and video feeds to gather even more information.Also sources that you yourself find useful.
The first consideration I have already addressed in part, but let me continue with this a while longer: the issue that people are simply afraid, or have anxiety, worry or willful ignorance or some form of trepidation concerning what is looming on the horizon, and they'd rather just ignore such things.
People have always had a fear of the unknown; we like the comfort and security of predictability; the assurance that today will be the same as yesterday, and tomorrow will be just like today. Things like catastrophe, turmoil, upheaval, the typical 'doom and gloom' sort of thing is not typically people's 'cup of tea'.
Yet the Bible, in just those two passages I quoted by themselves (excluding myriads of other verses) speak quite clearly that such would be in these last days, the present age in which we now live, of which the Bible has more to say than any other period in history (and that even includes the time when Jesus walked among us, 2,000 years ago)!
Which brings up another consideration: people say, the Bible said that these things would happen, its prophetic! Nothing can change it, so why bother with it all?
I will address this second one, once I finish my thoughts on the first one.
A frightened child who is afraid of the 'monster under the bed' or 'in the closet' calls out to their parent to come and help them. The child expresses a confidence in their parent that they possess the power and ability to scare away the monster.
A store keeper in the midst of a hold up, presses an alert button on the floor with his foot, calling on the police to come to his rescue from those who would steal away his money and perhaps his life. Likewise the police possess the resources to accomplish this rescue.
Yet neither parent, nor police have the power, abilities, resources, to say nothing of knowledge, wisdom and love that our God has for us! God being omniscient knows all things in all the various spheres of this universe. As I've asked before, Has it ever occurred to you that NOTHING has ever occurred to God? He is the original and ONLY "Know-It-All"!
He knows our every joy, sorrow, hope, anxiety, thought, wish, prayer before we do; He knows the span of our lives and all the contents therein as a story already told! Nothing takes Him by surprise, and nothing can ever touch us without His express, Divine permission.
God is also omnipresent: He is every where. Whereas the parent or the police first must arrive in order to provide us with help, this is not so with God: as the Word says, while we are yet speaking, He answers us (

ISAIAH 65:24

)! God doesn't need to travel, He is ever present with His resources to help us, in any and every circumstance!
And most of all: God possesses All Love, that is, Almighty Love. Any one who knows

JOHN 3:16

(and people who don't even attend church or crack open the Bible know this verse, because they go to stadiums to watch a live football game) knows of God's Almighty Love, for this is the very heart of the Gospel. I've shared this before, but let me say it again:
G.O.S.P.E.L. = G.

ods

O.

mnipotent

S.

alvation

P.

roclaiming

E.

ternal

L.

ove

.
Let me close off this first point with a Psalm that expresses perfectly this thought:
PSALM 46:1-7
God is our refuge and strength, a very present help in trouble. Therefore will not we fear, though the earth be removed, and though the mountains be carried into the midst of the sea;
Though the waters thereof roar and be troubled, though the mountains shake with the swelling thereof. Selah.
There is a river, the streams whereof shall make glad the city of God, the holy place of the tabernacles of the most High. God is in the midst of her; she shall not be moved: God shall help her, and that right early.
The heathen raged, the kingdoms were moved: he uttered his voice, the earth melted. The LORD of hosts is with us; the God of Jacob is our refuge. Selah

.
His Word is sure and steadfast, His Word is the Truth, and even if heaven and earth were to pass away (any one here wake up this morning worried that when they looked out their window, the sky and the land would be gone?) HIS WORD WILL NEVER PASS AWAY!His Word is more dependable than what you see out your window every morning!
If there is ever a person in whom we can place our trust implicitly, without reservation or doubt, but wholly with wild abandon, it is God. And the more we get to know Him in His Word, and in personal devotions and prayer, the more we will be intimated with His trustworthiness! Amen?
We need to trust His Word and not be overwhelmed with fear by what we see daily on the news, over what we read in newsletters, and yes even what you may be reading in these blogs: terrible things that are going on, that may cause us anxious thoughts or worry as to our future. Yet God promised to be faithful and to provide for us.
It reminds me of a favorite movie of mine with John Wayne and Maureen O'Hara, starring in McClintock:
At one point

McClintock

, being somewhat drunk attempts to 'help' the house keeper (Yvonne

DeCarlo

) up the stairs, only to have both of them tumble down again, with her landing on his lap. The

ruckus

causes Maureen O'Hara (the estranged Mrs. McClintock) to rush out only to see this sight of her (devoutly to be wished divorced husband) with this woman on top of him!

He revives and sees her, eyes blazing; he gulps and says, "Now

Katherine

are ya

gunna

believe what you SEE, or what I TELL ya?"

That's the same question that the LORD is asking His church:

Are you going to believe what you see in this world, and be overcome with fear? Or are you going to walk by faith, believing that all these things that God tells us in accord to His Word. He will be our defense: those of us who are living justly, who love mercy, and walk humbly with our God (

MICAH 6:8

).
Now as to the second consideration:These things are prophetic, and are destined to happen, so how can we change them and why should we want to try?

Any one I know who takes the Bible seriously, and doesn't

allegorize

it to death, knows that we are indeed living in the Last Days. I agree that with all the signs that are now taking place, we are indisputably in the very last days prior to Christ coming again.
I don't believe that the church will see any part of what's known as the Great Tribulation, which is actually 3.5 yrs, or DANIEL's 70th WEEK* (which deals with the same time frame, but is inclusive of the entire 7 year period. "Shubuah" in Hebrew means 'weeks' and in the Hebrew reckoning of time, a week can consist of 7 days, 7 weeks, 7 months or 7 years).
* See this related article, also from NOW THE END BEGINS web site:
The DIFFERENCE BETWEEN The RAPTURE And The REVELATION
In Daniel's prophecy (
DANIEL 9:24
-27
) of the 70 'weeks' being "determined upon Israel", those are weeks of years, or in other words 490 years, 483 of those being already past and complete. There is one more segment of time, one final 'week' or 7 years yet to be fulfilled and this is the 7 year tribulation that's talked about so much.
I do not however believe that this necessarily exempts us from tribulations, trials, persecutions, etc. While we can't change prophecy, that is the Word of God, we as saints CAN do some things!
First and foremost we can pray, and seek God's face, and turn from any compromise of sin and trespass in our lives, we can humble ourselves and petition the LORD for His mercies on behalf of our nation, just as it states in

2 CHRON 7:14

.
Yet can we move God's hand in prayer before He metes out judgment?

Consider Moses when God pronounced that He was FINISHED with this rebellious people, and made a bargain of sorts with Moses, that He would wipe them all out and start fresh with Moses and a lineage from him! Moses petitioned the LORD, and it seemed that the LORD heard his prayer, for He stayed judgment. See
NUM 14:11-24
Consider Jonah and his doom and gloom message to Nineveh: "Forty days and comes destruction!" (
JONAH 3:3-5
) Yet even a pagan king perceived that if he and all the people (and even their animals!), were to don sack cloth and had ashes cast upon thems and repent of their deeds in heart felt remorse, who can tell whether God will spare?

They did repent, God did spare (for an entire generation, until the days of Nahum, when he brought the same message, only that time, Nineveh DIDN'T repent and was judged), and Jonah, being angry told the LORD that he KNEW He would forgive them!
Even King Hezekiah, when Isaiah pronounced the Word of the LORD over him, declaring that he should set his house in order, for he would soon die. As Isaiah left, Hezekiah turned his face to the wall and wept. The prophet was just leaving the outer court, when God spoke to him and told him to return to the King and declare that he would have 15 more years (

ISAIAH 38:1-5

).
So can our prayers have an effect on the prophetic? Where does it state that all of these things MUST transpire in the year 2009? 2012? 2016? Certainly, any one who reads the materials of these globalists (I call 'em 'goblins'), knows that they have their agenda, but what is that to God? Such times as the ultimate fulfillment of prophetic scripture resides in the nail scarred hands of the KING of kings, NOT THEM! OR the demonic spirits that are directing them! OR Satan himself who is their lord and must conform his plans to the forbidding directives that the LORD establishes.

You may be aware that in scripture, mountains are often used as a metaphor for kingdoms or governments. Remember what the LORD Jesus said regarding faith?
MATT 17:20
And Jesus said unto them, . . . for verily I say unto you, If ye have faith as a grain of mustard seed, ye shall say unto this mountain, Remove hence to yonder place; and it shall remove; and nothing shall be impossible unto you

.
Of course all prayer must be in accord to God's will, yes? Otherwise it doesn't get answered (

1 JOHN 5:14

)! Time and time again, I see God's will is to favor mercy over judgment; look over scripture and see if this isn't so. Those of you who know the Word, I can see you nod in agreement right now.
Our prayers indeed have an effect on governments; that's why Paul admonished us to pray for our leaders!
1 TIM 2:1
I exhort therefore, that, first of all, supplications, prayers, intercessions, and giving of thanks, be made for all men; For kings, and for all that are in authority; that we may lead a quiet and peaceable life in all godliness and honesty

.
Some believe that its too late, that God has forestalled judgment long enough and that judgment on America is soon to arrive (or has!). If judgment begins, it always begins first with the house of God, for to whom much is given, is much required (

1 PETER 4:17

).
Since this may well be the case, we best conduct ourselves as the saints that God has called us to be, and receive any chastening with the hopes that this will bring about the peaceable fruit of righteousness.
HEBREWS 12:11
Now no chastening for the present seemeth to be joyous, but grievous: nevertheless afterward it yieldeth the peaceable fruit of righteousness unto them which are exercised thereby

.
I would admonish all of us, if you haven't already begun to pray on a regular, consistent basis, specifically for this nation to be turned around in repentance, most certainly including our government, from President Obama and down

*

; and prayer for the church to turn from carnality and turn towards holiness and sanctification and the mortification of the flesh, and to share the Gospel with the lost.
*please especially pray that our political stand against Israel, in favor of Islamic powers that want to take over Jerusalem, the establishment of a Palestinian State, which will lead, according to the words of Islamic leaders, "the annihilation of the Jewish state." Those who attack Israel are "touching the apple of God's eye"and this policy must be overturned!
We have been praying here at the house every SATURDAY NIGHT; may I encourage you, if you haven't already, to begin such in your own fellowships? Perhaps even take time for fasting as well, one, two, or three meals for a day?
In regards to food, water and other supplies, it might prove extremely wise to have a private store of goods because things as they are with the economy, as we may start experiencing shortages and escalating costs for food and other commercial goods.
God is not someone who lumps a people together: He never lays judgment on the wicked, and on the just as well. The LORD knows those who are His, whose hearts are close to His, and He protects those of us who walk in the Spirit. Those walking in the flesh, He will chasten out of love, only to have them return to walk closely with Him, and thus secure His protection.
2 PETER 2:9
The Lord knoweth how to deliver the godly out of temptations, and to reserve the unjust unto the day of judgment to be punished:
2 CHRON 16:9
For the eyes of the LORD run to and fro throughout the whole earth, to shew himself strong in the behalf of them whose heart is perfect* toward him

.
"perfect" in this context does not mean sinless, but sincere, upright in heart, expressing a desire for the LORD and obeying Him.
Please read PSALM 18 in its entirety, but for now, check this out!
PSALM 18:1-7
[[To the chief Musician, [A Psalm] of David, the servant of the LORD, who spake unto the LORD the words of this song in the day that the LORD delivered him from the hand of all his enemies, and from the hand of Saul: And he said, I will love thee, O LORD, my strength.
The LORD is my rock, and my fortress, and my deliverer; my God, my strength, in whom I will trust; my buckler, and the horn of my salvation, and my high tower.
I will call upon the LORD, who is worthy to be praised: so shall I be saved from mine enemies.
The sorrows of death compassed me, and the floods of ungodly men made me afraid.
The sorrows of hell compassed me about: the snares of death prevented me.
In my distress I called upon the LORD, and cried unto my God: he heard my voice out of his temple, and my cry came before him, even into his ears.
Then the earth shook and trembled; the foundations also of the hills moved and were shaken, because he was wroth

.

Last point:As our love relationship with the LORD grows stronger with a more deeply committed devotional time with Him, so will our anxieties diminish, to be replaced by His peace and joy which the world can't take away!
1 JOHN 4:18
There is no fear in love; but perfect love casteth out fear: because fear hath torment. He that feareth is not made perfect in love.
JOHN 14:27
Peace I leave with you, my peace I give unto you: not as the world giveth, give I unto you. Let not your heart be troubled, neither let it be afraid.
JOHN 16:22
And ye now therefore have sorrow: but I will see you again, and your heart shall rejoice, and your joy no man taketh from you

.
We need not have any fear of the future, the only fear we have need of, is the fear of the LORD, which is the beginning of wisdom.
"fear" as spoken of in 1 John 4:18 is 'phobos' from which we get the word phobia, meaning "to be put in fear, alarm, fright, terror, and dread."
2 COR 7:1
Having therefore these promises, dearly beloved, let us cleanse ourselves from all filthiness of the flesh and spirit, perfecting holiness in the fear of God

.
Here, the same word is used for "fear" but its not directed towards terrifying events, deeds or places, but directed towards God, and then not in fear of judgment or retribution, but a holy fear that reverences God and fears to do anything to displease Him, out of a heart of love; here is pictured a devoted child to a loving heavenly Father, not a cowering slave groveling at the whip of a malicious master.

Faith works by love (

GAL 5:6

), and love casts out fear, so let us keep ourselves in the love of God!
JUDE 1:21
Keep yourselves in the love of God, looking for the mercy of our Lord Jesus Christ unto eternal life

.

May you all be blessed in Christ JESUS the LORD . . . WAY TOO MUCH!!

Yours in the battle,

Nikaeo Aionios A.V.R.A.S.!

brother James
p.s. It occured to me while meditating on what I'd written for this post, that when it came to the people of Israel led by Moses through the wilderness, the city-state of Nineveh, and Hezekiah, that the prophetic pronouncements and judgments on these weren't fulfilled immediately, they were delayed at the petitioning, prayers, fastings of people who sought God's mercy. They were literally given 'grace periods'.
May we pray for our own American 'grace period' and perhaps be granted a Divine Delay that we could use for the benefit of the Kingdom of GOD!